Attention Personal Trainers, Male and Female Bodybuilders, Ms Figure competitors, Sports Models and Bikini Style competitors who want the insider secrets on how to create a Championship Physique…

Here's How

You

Can Make More Money, Increase

Your

Knowledge and Expertise, Improve Your Reputation and Build

Your

Business With This New Groundbreaking and Official

Bodybuilding Contest Preparation

Course…Guaranteed"
…plus gain more respect and be recognised as an Expert. While other personal trainers and bodybuilders fall behind – you will lead – having the world's first and only bodybuilding contest preparation certificate and the unique ability to achieve peak physical condition again and again….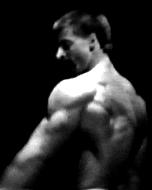 …"There are lots of books, systems, diets, etc. relating to fitness, bodybuilding and the like in general… but until now…nothing that specializes in a step by step blueprint that covers all the nitty gritty aspects of what a bodybuilder needs to do and know to have a chance at winning his or her show. In short…A Certificate In Bodybuilding Contest Preparation. The Creators of this course have collectively combined their 60 years of qualifications and experience in the field of contest readiness and preparation. This enables them to authoritively cover all aspects that a competitive bodybuilder or personal trainer needs to know…from motivation, training, diet and supplements…right through to posing, presentation, judging, and drug testing…even what colour posing costume to wear on the day! Nothing has been left to chance in preparing you or your client to win your first…or last… natural bodybuilding show…"

Richard Hargreaves
MR AUSTRALIA
Bodybuilding Course co-creator
Dear Personal Trainers, Bodybuilders and Interested Readers,
If you've always imagined yourself being a super successful trainer, transforming client's physiques or your own, and making an extra $50,000.00 each year….
… Then this may be the most important information you'll ever read…
…because on this web page, I'm going to show you how ANY Personal Trainer can have a wildly profitable Personal Training business (…even if you are just starting out) and quickly gain "legend" status by having the ability to create outstanding results with your clients…

WHO THIS COURSE IS FOR…
Personal Trainers

with clients who wish to compete in a physique contest…The IAPC Course covers all types of physique competitors; Male and Female Bodybuilders, Ms Figure competitors, SportsModels and Bikini Style competitors

with clients doing a physique transformation challenge

with clients wanting to compete in a bodybuilding show

with clients who want to take their development to the next level
Physique Competitors

wanting to build an outstanding physique fast…without years of trial and error, guesswork and frustration

novices keen to learn and not waste time

first timers who want to increase their chances of winning their first bodybuilding show

up and coming champions who want to reach the top–FAST

seasoned veterans…frustrated because they have yet to reach their full potential, or have not cracked that title they want to win…despite a number of attempts
Anyone Who

wants to know the insider-secrets of Top Bodybuilders and Personal Trainers

wants to have an advantage and save years trying to do it on their own

is interested in achieving peak physical condition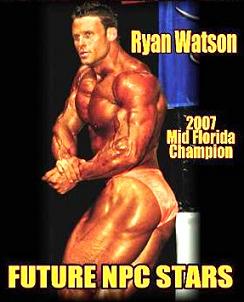 TESTIMONIAL
"This certification was the answer to all the questions I had on contest prep that no one could seem to answer. The IAPC did so with research and studies all cited in the manual to prove it. I completed this exam exactly between competing in two shows. The first show I placed 5th but after applying this knowledge to myself in the second show I placed 1st, not to mention 3 out of 4 of my clients took home hardware in the same show. The proof is in the pudding Baby!"
Ryan Watson
Florida, USA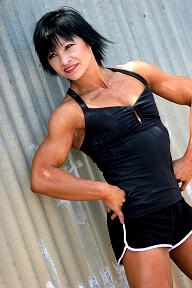 TESTIMONIAL
"I have been competing in bodybuilding since 2002 and now feel confident that I am able to not only tweak my own contest preparation but also help guide other potential competitors to the stage! I found the course to be very interesting and informative and look forward to putting the quality information into practice."
Christine Zadel
2007 INBA Ms Australia, (Women's Physique) winner
Wagga (NSW), Australia

TESTIMONIAL
"The information packed into this course is invaluable. Having been a lifelong bodybuilder myself and having already produced champion competitors, I wasn't really sure what to expect. After completing this certification course I recommend it highly not only for competitors, but also for trainers and all those wanting a deeper and richer knowledge of contest preparation. This course can save competitors and trainers years of unnecessary "hit or miss" type regimens and protocols. Everything from mindset, nutrition, diet and training… through to supplementation and posing — it's all detailed and laid out comprehensively, yet explicitly. This course is one of a kind and a must read for the competitor and/or trainer!"
Tony DiCostanzo
NFPT-CPT, CSH
Founder/Head Trainer: DreamBodies BTS
DreamBodies Body Transformation Systems
Long Island, New York U.S.A
www.Dreambodies.net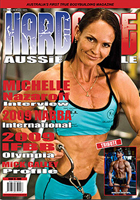 TESTIMONIAL
"I have found this course sensational and full of practical knowledge that I have used for preparing myself during Figure competitions. I followed many of the steps in the Nutrition section (particularly the high protein diet and cleanse) in the 2009 contest season and I came-in the best condition ever. I used all the monitoring tools also and now have a clear plan and guide for this year's comps. Thank you so much."
Michelle Nazaroff
Baldivis (WA), Australia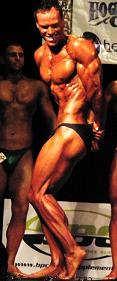 TESTIMONIAL
"Wow! What an in-depth and insightful course! I would thoroughly recommend this for anyone wanting to compete themselves, or to assist others to do so. The manual is jam packed with useful tips to assist you to be the best you can be – thanks IAPC!"



Jesse McConaghy
Canberra (ACT), Australia
2008 INBA Canberra & Country Natural Classic – Winner, Novice Men
2008 INBA Canberra & Country Natural Classic – Mens Overall Champ
2008 INBA Sydney Natural Physique – 2nd place, Open Men's Division
2008 INBA ACT Titles – 3rd place, Open Men's Division
2008 INBA Australian Titles – 3rd place, Novice Men

SHORT CUT YOUR WAY TO SUCCESS…
Frank Zane, winner of three Mr Olympia's admitted after losing the 1982 Olympia "I was 40 years old and still learning things for competition." A characteristic of this sport and lifestyle is the life-long journey of discovery and learning….. about the human body…and yourself. The IAPC comprehensive course is essential to own and add to your past experience and knowledge. For those just entering the sport, this course is the front door! It will prevent you wasting years of time in the school of hard knocks…and put you into the inner circle…join those in the know TODAY.
You already have a winning attitude…otherwise you wouldn't be investing your time reading this. Combining your winning attitude and strong desire to get better results almost guarantees you will be successful. All you need is to combine your enthusiasm with the right information…which you will have at your fingertips in this course. Soon you will start pumping out championship physiques, your reputation as a Master Trainer will soar…and your personal training business profits will start overflowing. The more you read on, the more you'll realise this course is exactly what you have been after…
DON'T MAKE COSTLY MISTAKES THAT CAN BE EASILY AVOIDED…
How often have you heard after the event, "You should have seen me the next day, I was big and ripped"? It sadly happens all too often……mistiming your physical peak by being too early or too late. Well, this course will help make this a thing of the past. There's nothing worse than going through months of extreme discipline, for it to be in vain, when you miss your peak.
With the course…Never again fall prey to, "If only the contest was today!"
TESTIMONIAL
"I found this course to be "the icing on the cake" to cap off my personal training course, previous knowledge and competition experience. Having been there and done that, I have learnt so much more which I only wish I knew prior to competing myself previously. It is the attention to the little things which takes care of the bigger picture. Thanks."
Mandy Wilkinson
Gold Coast (QLD), Australia

TESTIMONIAL
"I have been involved in natural bodybuilding for about 27 years. In that time I made it a quest of mine to sift through the good, the bad and the totally senseless to know exactly how to obtain a great physique. I have met and have had dealings with numerous great champions such as Frank Zane, Chris Dickerson, Tom Platz and especially the late Mike Mentzer (who I'd regard as a personal friend) to name a few. However, even through all those years and with a great deal of knowledge of training and nutrition philosophies, I still as a trainer needed to know the exact protocol and science of getting someone in great (not just good) competition shape. Even with years of experience I was not confident enough to do this. Everyone you meet has different theories and views on the subject and if you are or have been lucky enough to squeeze out information from the successful few, it still only applies to themselves and not to anyone else with different genetics and so forth. You are still left wondering and left in the dark so to speak. I looked around and was fortunate enough to find your website and the information it offered. I read what the course had to offer and it was EXACTLY what I was looking for. I went through it thoroughly and applied it. I have since taken 3 competitors to the INBA Queensland titles in different class and age groups with fantastic results (pics of one such competitor below…Leith Truss). In ending, I would wholeheartedly and unequivocally recommend this course for anyone who is serious about 'getting it right the first time whether for your own achievements or someone else's. Don't leave things to chance….The I.A.P.C. course will do it right for you for sure!"
Tom Aitken
Cleveland (QLD), Australia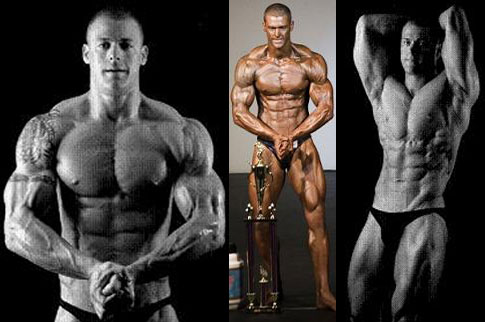 YOU WANT A GAME PLAN… YOU'VE GOT IT
The course contains information that you won't find anywhere else and all in the one place.
What's the course about?

It's about finding success by creating winning competitors, bodies and physiques

It's about having a proven roadmap to lead you towards your goals of making more money and gaining the respect you deserve.

It's about being renowned for consistently delivering results above and beyond the ordinary.

It's about helping you become famous for spectacular achievements while avoiding mistakes along the way you might otherwise make without this guide.
TESTIMONIAL
"Very informative – an enjoyment to read. Highly recommended to trainers and anyone considering competing."
Vicki Mann
Newport (Vic), Australia

The more you keep reading, the more you feel it would be a waste to let this opportunity slip by…
This course has been written to cut through all the misinformation floating around and clear any confusion you must be experiencing…
There is no guesswork or outrageous techniques here…just proven, referenced information and time-tested Pearls of Wisdom, which are based on scientific principles and tested in real life to work every time. You don't have to be a rocket scientist to understand or do the course… everything…including complex techniques…are broken down into simple terms that anyone can understand…step by step leading you to your goals.
To make you feel confident with the information in the course…let me share with you the extensive background of the Creators…click here to read about the Creators of the bodybuilding course.
And there are over 200 published scientific references to give you the confidence that what you are reading is well researched, proven and valid.
TESTIMONIAL
"I am a former ABCC amateur and WNBF pro competitor, a Personal Trainer and Holistic Health Practitioner, AA & BA in Physical Education, and have not been too impressed with the Cert programs, until now! I think this will be a Great course and will definitely set those of us that attain this Cert apart from the rest!"
Thanks again!
in Muscle and Health,
Suzanne Butler
TEAM 4 LIFE
DO YOU WANT TO KNOW ALL THE INSIDER TRICKS, TIPS AND SECRETS?
Are you curious as to how winning bodybuilders get into such extraordinary shape…six pack abs, extreme muscularity, great proportion and size…they just look fantastic!
Well, for the first time you can have that edge…the same one that those in the winners circle have jealously guarded for years and kept to themselves. The IAPC Bodybuilding Course will let you in on all the secrets to help your dream become a reality…and fast.
THIS ADVANCED

BODYBUILDING COURSE

IS A WORLD FIRST…
This is the first and only course of its type in the world. It will take you by the hand and lead you step by step on what needs to be done to become a Champion. Everything you need to know and more importantly…do! From the basics of training and diet, right through to the little known secrets and techniques which up till now have been known only to a relatively select handful of people. You owe it to yourself (or clients) to do this course.
This unique and powerful course can take anyone from a beginner through to a professional in record time…thus saving you years of trial and error. No more will you be frustrated by not knowing what to do…this course lays out the exact steps you need to take and when.
TESTIMONIAL
"Thank you for your sharing your experience and taking the hard work out of experimenting with diets and training techniques."
Ivan Murray
North Nowra (NSW), Australia
TAKE OUT THE GUESSWORK…
Why not take the guesswork, uncertainty and indecisions that have been haunting you, out of the equation?
What do you do when a client asks a question you don't know the answer to…admit you don't know, or make up an answer…?
Well after this course you'll know the answers. No more vague umming, ahhring, staring at the ceiling and scratching your head…and coming out with clichés like "everyone's different"…while inside your mind frantically scrambles, trying to make up or come up with a plausible answer or solution to your clients question or problem.
Let's face it…no one wants to admit they don't know or do not have all the answers…that's human nature and only natural. Wouldn't it be great to know all the answers and be a Specialist in physique transformation and bodybuilding contest preparation?

TESTIMONIAL
"I have been training for over 10 years, competitively competing forapproximately 3 years. I am "VicFit" accredited in Gym Instruction and Personal Training, continually researching and studying to further improve and increase my knowledge and skills. To date, I have never read anything so detailed and informative, with various tactics used to enhance one's look, performance, and mental attitude (and it's all in the one text!). This is definitely worth the read and study."
Karoline Cerin
East Keilor, Victoria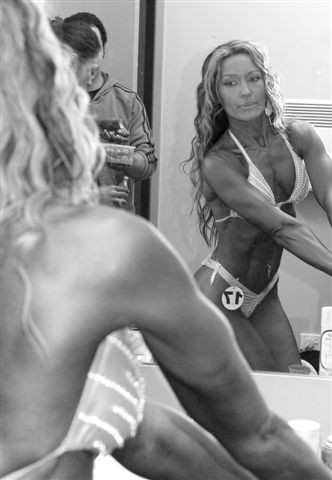 NOVEMBER 2007 UPDATE…
"I have recently competed and incorporated much of what I have learnt from the course. I competed with the Vic Comps being held 30 September, where I had won the Open Figure Division and came Runner Up in the Overall Division. Two weeks later, I went to Sydney to compete in the Asia-Pacific Championships. It was a huge event with a great standard of competition. There were almost 50 girls spread throughout the entire Figure Divisions! Once again I won my division; Open Tall Figure, together with Best Routine, and then came Runner Up in the Overall Figure. It was great to put into practise much of what I had learnt throughout the course."
Thank You
Regards
Karoline Cerin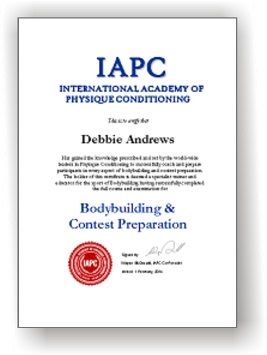 CERTIFICATE
At the end of successfully completing the course and examination you will be presented with a certificate, which will identify you as a Master Physique Trainer with the latest techniques/knowledge/skills on Bodybuilding contest preparation.
WHAT IS IN THIS COURSE…
Click here to download a pdf file of a partial Course Index
COURSE CONTENTS
SECTION ONE – THE SPORT OF BODYBUILDING
Lesson 1 Psychology of Winning… Mind set/motivation/goal setting
Lesson 2 Monitoring Tools – Photos, measurements, body-fat % and training journal
Lesson 3 Body Types…maximising your genetic potential
Lesson 4 Training Principles…Training methods that Work…Big Time
Lesson 5 Nutrition and Diets…for Size and Definition
Lesson 6 Ergogenic Aids and Supplementation…Snake Oil or Unfair Advantage?
SECTION THREE – POSING PRINCIPLES
Lesson 7 Philosophy – Is Bodybuilding Posing an Art?
Lesson 8 Stage Domination…the winning edge
Lesson 9 Posing for the Symmetry Round of Judging…Winning Over the Judges
Lesson 10 Posing for the Muscularity Round of Judging…Winning Over the Judges
Lesson 11 Preparing your Individual Routine…Winning Over the Judges
SECTION FOUR – THE CONTEST DAY
Lesson 12 Manipulation Techniques of fluids, minerals and carbohydrates…Paper Thin Skin and Extreme Vascularity.
Lesson 13 Personal Appearance…Final Touches for Looking the Best…Tanning, oiling, grooming, choice of posing costume
Lesson 14 Contest Day Mind Power
Lesson 15 Obtain a Winning Pump…Pumping to Win…Tips and tricks
Lesson 16 20 Point Check List…Nothing left to chance
Lesson 17 Long Distance Contest Travelling
SECTION FIVE – BODYBUILDING ORGANIZATION RULES & REGULATIONS
Lesson 18 Choosing an Organization and Division…The Right Choice…which is best for you
Lesson 19 General Rules & Regulations
Lesson 20 Judging Criteria
Lesson 21 Drug Testing
SECTION SIX – EXAMINATION AND CERTIFICATION
This academic course raises the credibility for the sport
TESTIMONIAL
"Excellent course and extremely interesting full great proven points and ideas which made it easy to read and learn. Thorough exam, which helped, get the knowledge to stay in and not go out the other side."
Vee McKey
St Georges, Bermuda

BODYBUILDING CONTEST PREP COURSE
This is truly a Bodybuilders blueprint for success…
Imagine getting in the shape of your life…standing shoulder to shoulder with the best of the best…and winning. Turn your dreams into reality with "The Official Guide to Bodybuilding Success."
Here's just some of what you'll learn from the comprehensive course…
Learn how you can get your body fat down to all time low levels…and retain your muscle mass at the same time. Pack on more muscle naturally than you ever thought possible…Utilise secret techniques only known to a few of the elite, which authors Richard and Wayne have developed and gleaned off other World Masters.
Don't leave success to chance…don't learn the hardest way – from trial and error…not with this course now available where you can learn from the Greats what to do…and what not to do.
There is currently nothing in the marketplace…none…as comprehensive, cohesive and focussed on delivering to you what you're after…results! Winning results…everyone is different…this course explains the differences…and what will be best for YOU! This is your bodybuilding blueprint for success.
Your contest success bible…


TESTIMONIAL
"I have to say that this was a very informative course. I was impressed to see information resulting from actual tests performed by the authors and particularly in relation to females. There are so many resources aimed at the Male bodybuilder that also prescribe methods that are completely unsuitable to the female form. Well done on providing a valuable and informative resource that I plan on using quite a bit in my future endeavours."
Louise Vu-Duy
Melbourne, Australia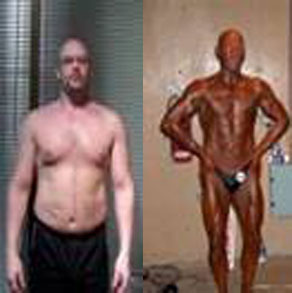 "This course has been amazing, so much information and knowledge to learn. Before was 238.5 lbs, 32% body fat and 36 years old from one source is rare. I highly recommend this course to every personal trainer and competitive athlete, you will learn sport nutrition and many many things that were left out of your other courses, I know this personally as other courses left me feeling cheated of knowledge in many different areas and this fills the gaps nicely. I feel I can train my clients for whatever it is they are looking to achieve. I am a competitive bodybuilder and certified personal trainer and most courses that I have taken leave out all the sport nutrition and body typing and carb loading and the list goes on and on, my advice buy this course and you will gain knowledge and remember knowledge is power, continue to educate yourself and your clients."
Darcy Dvornek
Calgary (Alberta) Canada

100% SATISFACTION GUARANTEE…or YOUR MONEY BACK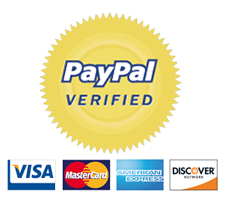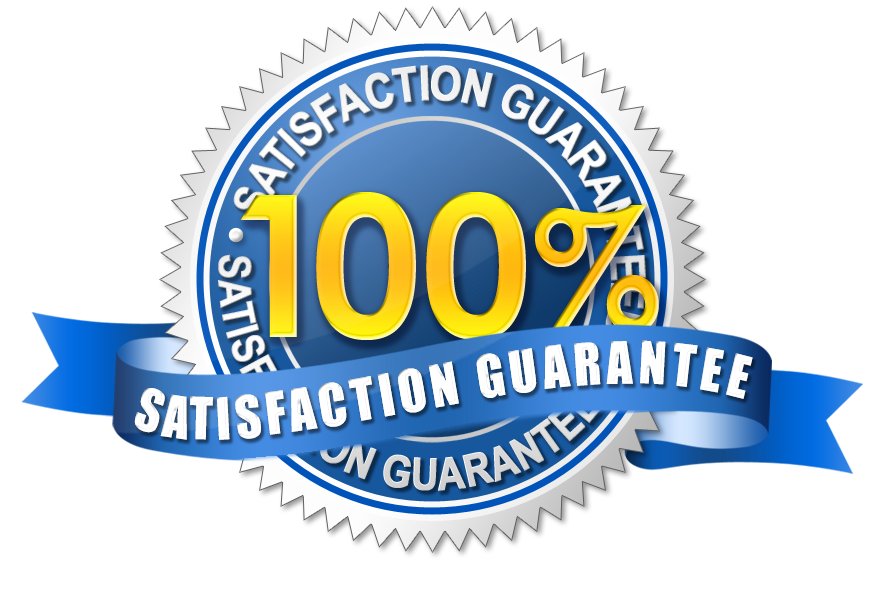 If you don't save years of trial and error and embarrassment…if you don't quickly learn all the insider tips and tricks to build a fantastic physique… and if your satisfaction and business success doesn't soar, while your frustration disappears…simply return the course contents in good condition and we'll refund your complete purchase price, no time limit, no questions asked.
It is simply the most comprehensive work on the subject ever written…
Up until now any bodybuilder or personal trainer wanting to learn this information would take them years on their own (and they still wouldn't know everything that's in the course). The only other alternative would be to pay an elite bodybuilding personal trainer (who are hard to come by and expensive). This would be time consuming and expensive. For example, even if you could get access to one, and they looked after you price wise by only charging, say, $75 per hour, (Richard Hargreaves charges $200 per hour.) You would be looking at paying $1800 (12 weeks x 2 sessions per week x $75). And you still wouldn't get absolutely everything you need to know…and you would have to remember it all from verbal communication.
This course is much better and more comprehensive than any information available on the market today. It has taken thousands of hours to research and prepare. Months of burning midnight oil and painstaking attention to detail. It's worth more than $1800 (but you won't have to pay anything near that). Not only do you get more info/value than 12 weeks of elite personal training…you have a permanent reference work to draw upon (no-one's memory is perfect…and why would you want to rely on memory when you can have it all written in easy to follow step-by-step instructions) But we want to offer great value for money and over deliver.
WHAT COULD THIS COURSE BE WORTH TO YOU AS A PERSONAL TRAINER?
TESTIMONIAL
"Fantastic information – look forward to putting both training and diet-preparation into practice. I learnt a lot from the course. Already being a Personal Trainer, my knowledge has now widened into a new field of expertise: adds value to my business. Thank you."
Ian Howie
North Lakes (QLD), Australia

Think of it this way…at a rate of $55/hr….if you just train one new client only twice per week for just 12 weeks leading up to a contest…that's $1,320 less the course fee …you'll be well ahead…and if you train more than one new client and train them more frequently…and to continue to train them after the show…well I'll leave that up to your imagination on how much it's worth.
Not to mention the extra prestige you and your business receive when you start churning out physique champions! Soon word of mouth will have you so busy you won't have time to scratch…but that's a good problem to have because then you can put your price up…and start getting paid what you really deserve.
Over the period of a year, the cost of the IAPC course works out at just 82 cents per day!
This course offers sensational value…you will rapidly and easily increase your knowledge and skills to be able to command a higher price. The more you understand just how valuable our product could be to your personal training business, the less you think about delaying this important purchase.
TESTIMONIAL
"The day I received the course I immediately put the concepts to work on my PT clients. The results have been excellent. The knowledge I've gained from this has translated into 5 more new clients this week alone! I urge all of you out there looking for 'the edge' to buy the course."
Lucas McLaren
Morphett Vale (SA), Australia
WHAT'S INVOLVED
The course can be done anytime…part time, full time, spare time…The course is done "home study" style and is estimated to take 60 hours to study. Complete the exam when you are ready and return it to the IAPC to receive your IAPC Bodybuilding Contest Preparation Certificate to display on your wall.
Here are just some random snippets of what you will learn…


How to determine which bodytype you belong to…and how to tailor your training and eating to maximise results

Learn three factors vital in pre-contest dieting…and how neglecting them could cost you dearly

Learn three contest diets…and how to choose which is best for you

How to pump up correctly on the day…by bringing up lagging body parts to make your body look well balanced…and to give you the best chance possible of impressing the judges and winning

Why "pear" shape women are best suited for interval training…and what exercises they absolutely must avoid

Why "pear" shape women are best suited for interval training…and what exercises they absolutely must avoid

How to overcome oedema (water retention)…what causes it…how to master the effects of Aldosterone…how to reverse it to look more defined than ever

Learn how and what judges think…so you can influence them!

How to spot the Mind games and sneaky tricks others may play on you at a contest…and what you can do to counter them and use to your advantage

Learn what percentage bodyfat male and female competitors they look best at…and why novice women shouldn't go too low

Learn a single simple method to improve your appearance…the quickest technique to make your physique look better overnight

How you can quickly, safely and effectively get the body and digestive system performing at maximum efficiency on the inside! This can literally explode your muscle growth within three days through greater nutrient uptake and digestive efficiency

Special optimal warm-up technique can increase your bench press by 20 pounds…instantly!

Learn an amazingly effective technique which really brings out the muscularity and definition in your upper body

Learn the 10 Attributes of a bodybuilding champion and how you can cultivate these habits to become a winner too

The best methods for assessing your physique and how to use them optimally

How you can determine which organisation to compete with is best for you

How to use visualisation and self image mastery to achieve spectacular results

How to use the Psychology of Winning to put your success on autopilot

Learn which bodytype the high protein/low carbohydrate diet suits best…and who should avoid it if they want optimal results

Learn a little known secret that can naturally utilise the effects of Human Growth Hormone and IGF-1 and take your muscle growth to the next level

Understand the structure of a muscle, and why stretching can explode your muscular gains and give your body an "unreal" look

Learn the Top 10 muscle building principles for bodybuilding to put you on a short-cut to success

How to use the power of the mind to make instant changes in behaviour…and break free of limiting actions and replace bad habits with goal achieving conditioning

The importance of photographic records…and how they can make you a lot of money

The vital importance of understanding somatotyping (body types) in choosing the best training program and diet for females

When to utilise interval training…and how the typical 30 minute cardio duration is not enough for lower-body fat release…

Learn how often a training program should be changed…and why… if you want maximum results

Learn how many times a bodypart should be trained per week…and how training too frequently could be crippling your gains

Heavy weights verses high reps…which training method is best suited to you

Learn an incredibly effective fat burning alternative to "aerobics"…which will "hold" muscle while the body burns fat

How to utilise a simple three-Step cleansing routine before commencing any Contest Diet that can boost your results dramatically

Learn how a certain oil can enhance insulin sensitivity within muscle cells while stimulating steroid production

Learn the importance of selecting the right supplements so won't get you banned from a natural competition

The four absolutely essential supplements that you cannot afford not to use…and how to utilise them for maximum results

Learn how you can use protein to aid fat loss

Learn which type of protein is best for training…and how it increases energy and glycogen storage

Learn a neat little trick to make a delicious high protein, low fat, low carb "cream" to make dieting easier and more effective

Learn the importance of supplement synergy…and how one technique can increase protein uptake by 400% (better than steroids!)

Learn how stacking and timing can multiply the effects of certain supplements…and how you can apply it to your contest preparation

Learn what single supplement can provide you with these 10 benefits…
Increased Definition
Increased Vascularity
Greater Pump
Increased Fat Burning
Increased Workload Capacity
Increased Endurance
Increased VO2 Max (Oxygen uptake)
Increased Workout Intensity
Increased Alertness and Concentration
Less Perceived Effort

Simple tips and tricks you can use to win over the judges…and get them on your side

Learn how to choose your poses, music, and put it into a routine that suits you as an individual

Learn how to stand and present yourself on stage to dominate your opposition

Learn how to avoid falling victim to the number one reason why some people can never get ripped